event poster
Design FM talk program
Design FM
Design FM talk program β†' β†' β†' β†' β†' Moving poster for <Design FM book talk program>. λ""μžμΈFM μΆœκ°"κΈ°λ…νšŒλ₯Ό μœ"ν•œ λͺ¨μ…˜ ν¬μŠ€ν"° λ""μžμΈ.
3D production, video
κ³Όμžμ " μ" λ¬Όκ°€κ²Œ

κ³Όμžμ " μ" λ¬Όκ°€κ²Œ β†' β†' β†' β†' β†' 3D animation for Gwajajun Giftshop pop-up at 29CM STORE. 29CM μŠ€ν† μ–΄μ—μ"œ μ§"ν–‰ν•œ κ³Όμžμ " ꡿즈 νŒμ—… <μ" λ¬Όκ°€κ²Œ>λ₯Ό 홍보λ₯Ό μœ"ν•œ 3D μ• λ‹ˆλ©"μ΄μ…˜.
exhibition, video
Alaska Wallpaper
Most of the time, photographs used as display desktops are images that seem like unrealistic, high resolution, appear to be fully controlled. Advances in 3D graphical image reproduction technology sometimes make it possible to recognize perfect photographs of real life as well-rendered virtual images. As photography and computer graphics technology can extract results with higher resolution than human vision, the viewers are experiencing the mixture of cognition as they see the image. This confusion deepens when spectators can directly deal with computer graphics technology. Viewers who are familiar with image compositing or 3D rendering can speculate and think specifically about the editing process in which controlled images are derived.
Taking images of Alaska landscapes, <Alaska Wallpaper> is a work created by visually tearing down and presenting the perception of the image generation process that intervenes in the process of recognizing wallpaper images.

Photograph by Jeong kyun Goh
3D production
Hand and Malt Mocha Stout
client β†' OB beer

Mocha Stout λͺ¨μΉ΄μŠ€νƒ€μš°νŠΈ β†' β†' β†' β†' β†' 3D production for Hand and Malt Mocha Stout advertisement. ν•Έλ"œμ•€λͺ°νŠΈ λͺ¨μΉ΄μŠ€νƒ€μš°νŠΈ μΆœμ‹œ κ΄'κ³ λ₯Ό μœ"ν•œ 3D ν""λ'œλ•μ…˜.
ticket, flyer, package
Caroline, Drift Train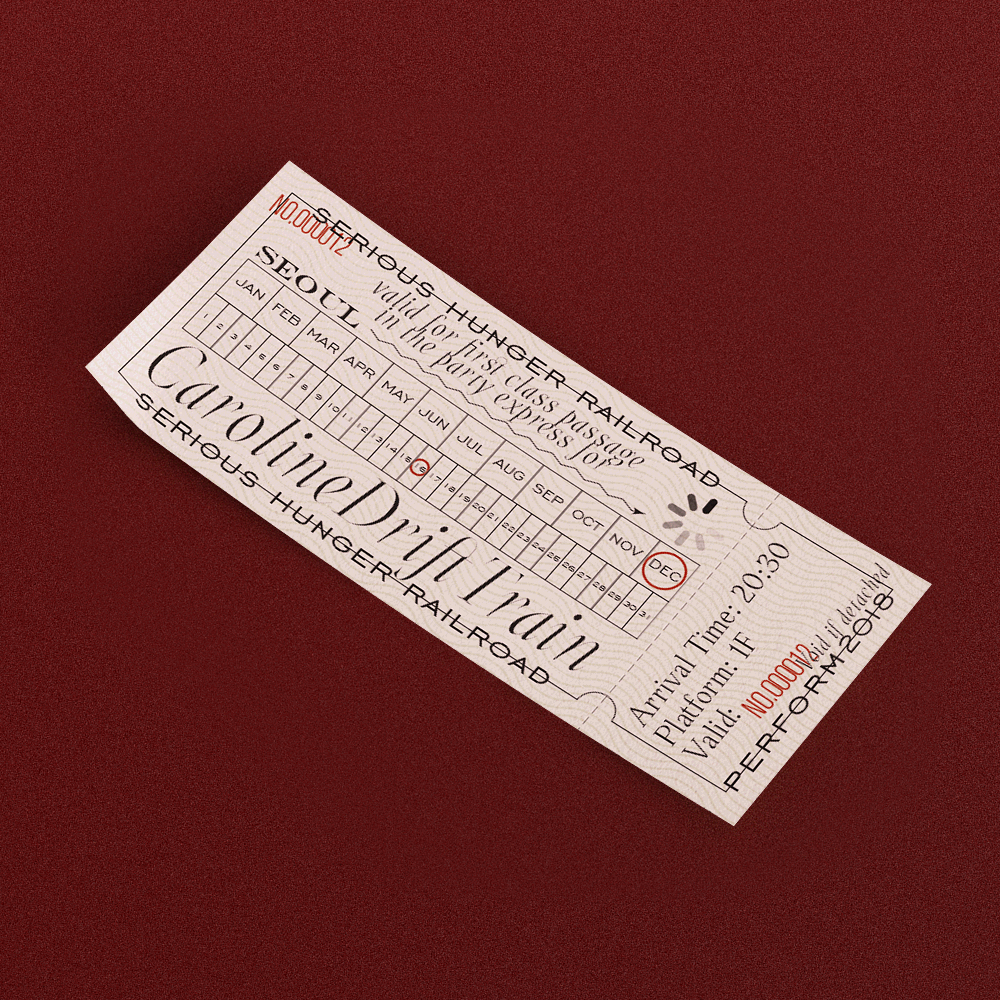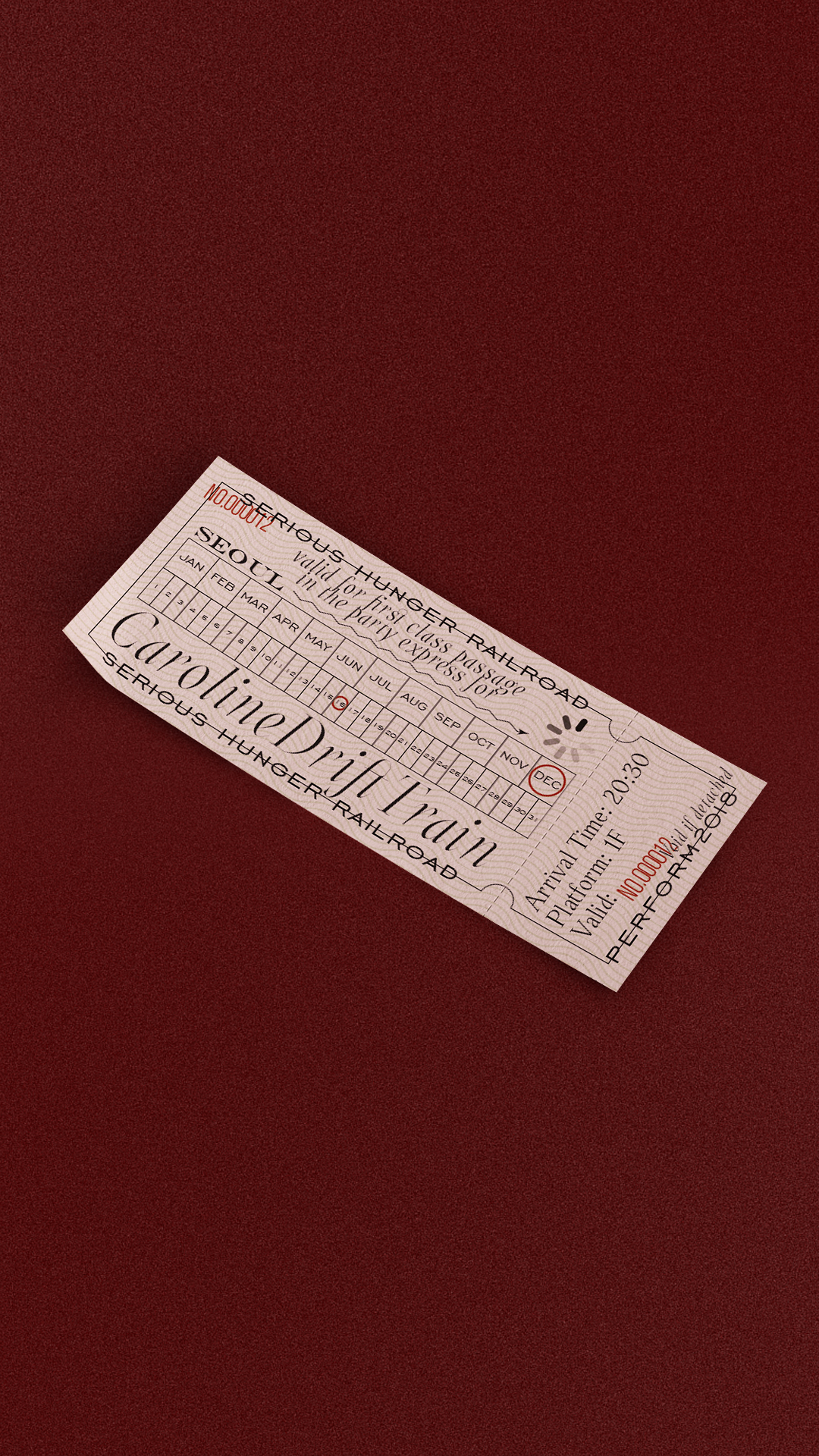 Caroline, Drift Train β†' β†' β†' β†' β†' Graphic design for <Caroline, drift Train>. μ†'λ―Όμ • μž'κ°€μ˜ 퍼포먼슀 <Caroline, drift Train>을 μœ"ν•œ κ·Έλž˜ν"½ λ""μžμΈ.


<Caroline, Drift Train> is a performance by Minjung Song in PERFORM2018 in Seoul, South Korea.

date
16th Dec 2018, 20:00
venue
Ilmin Museum of Art

Music
Wi Jiyoung
Narration
Arles
Design
Choi Subin
Host/Sponsor
Perform2018, Ilmin Museum of Art